legacy_writers
. Founder created by
simrenity
(
Generation 3 is finally born
Collapse
)
This is part of the 2 Founders Challenge at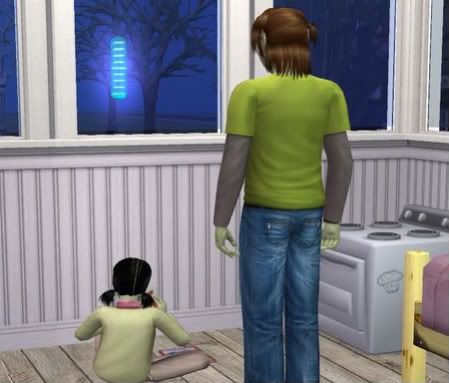 Nathan Sendak
was disappointed when his girlfriend,
Heidi Alcott
, said she couldn't
see him as much
anymore. But the truth was he understood where she was coming from. Sure, his mother may physically be present, but that didn't mean that plenty of the responsibility for his siblings hadn't fallen on Nathan's shoulders while
Rika
chased after one true love after another.
When the moved to Nevermore, Rika had declared that she was turning over a new, more maternal leaf. Yet here Nathan was again, helping his little sister with her homework. Part of it was habit;
Morrow
knew Nathan was the more reliable one to ask help from. More than that, though, Rika had found a new passion.
(
Read more...
Collapse
)
I have the pictures ready for the next two days of Nevermore, and I meant to work on them, but... I've kind of gotten addicted to playing Guild Wars and have been doing missions there instead.
my wordpress site.
Nevermore is a
pixel_trade
prosperity.
Since becoming head of the the household, Heidi had seen her grades slip further and further down. Most of her time was used up with chores around the house, or caring for Leo. But her grades had gotten even worse since she met Nathan. Now that she was failing, she knew she would have to spend more time on her homework and less with her boyfriend.
(
Read more...
Collapse
)
Also posted at
scarred_id
's request at
pixel_trade
.

(
Step inside...
Collapse
)
This is a tour of the Luffington's house, mainly for
Whatever issue was preventing me from uploading or staying logged into PB has been resolved, so I can finally upload and update Nevermore and the Luffingtons. Happy day. :D
The Luffingtons are part of the FC2; the founder was created by
simrenity
.
(
Checking in on the Luffingtons
Collapse
)
This is just some quick pictures to keep me in the FC2. A full update should be up in the last few days; I've been having some issues with photobucket and barely managed to get any pictures uploaded. Much of this will be repeated in the full update.


Can't get into GOS to look for a certain hair I wanted.

Photobucket won't let me upload anything so I can't update Nevermore or the Luffingtons.

I spent $150 on gas last week so I don't want to leave my home.

I guess I'll just play the sims. Wah.
Why will nothing cooperate for me today?
am a dork
had some free time this week, I decided to try out Wordpress and I fell in love with how user friendly and organized it is. I like the friends page feature and the users of LJ too much to switch completely, but from now on Nevermore will be housed on Wordpress. I will post updates and links here. Also, from now on I'm going to post individual days, instead of seasons, that way I don't get overwhelmed writing an entire week at once.
Also at the wordpress blog are bios for each resident. If you're interested and have some spare time, the bios give a little more detail on their backstories, and also gives hints on which pixel_trade sims will be moving to Nevermore next.
Okay, enough babble...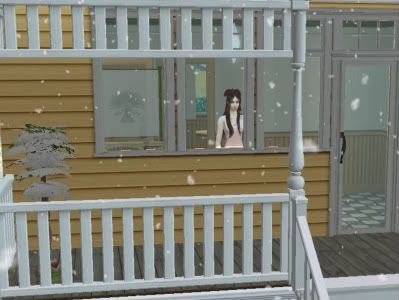 The first day of winter was the grand opening of "Amber's Ambrosia", Amber Angelou's new bakery.
I must have the worst luck of anyone in the whole world, Amber thought to herself when she woke to find snow falling. She just hoped the snow wouldn't keep anyone away from her big day.
Read more...
Because I